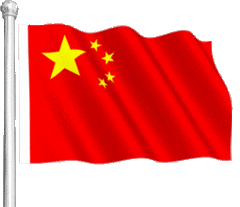 A Reliable Herbal Extract & Ingredients Supplier.
ACN | Macleaya Cordata Eextract | A Clover Nutrition Inc| China
Macleaya Cordata Extract with specification of Alkaloids, SanguinarMacleaya cordata belongs to the family Papaveraceae, is a poisonous herb native to China and Japan. It is a perennial plant, with deep lobed leaves and dusty clouds oftiny blossom at the tips of erect stems, most often a white color.
Latin Name: Macleaya Cordata Extract

Part of Used: Fruit

Appearance: Orange Red Fine Powder

Application: Animal Feed, Pesticide

Specifications: Alkaloid 10%, 50%, 98% by UV
Sanguinarine 10%, 15%, 40% 90% by HPLC
Chelerythrine 10%, 20%, 50%, 90% by HPLC

Brand: ACN

Origin: China

CAS: 112025-60-2
Formula: C20H14NO4
Please leave your message to us
( Your Information is an important part of our business, and which belongs to business

confidential

.