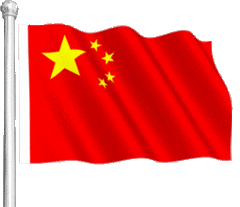 A Reliable Herbal Extract & Ingredients Supplier.
Botanical Name: Actaea racemosa
Common name: Black Cohosh, Cimicifuga, Black Bugbane, Snake Root
Family: Ranunculaceae
Parts Used: Root, Rhizome
Latin Name: Angelica Sinensis (Oliv.)Diels
Synonyms: Dong Quai, Dang Gui,Angelica Sinensis, angelica extract, angelica root , chinese angelica, female ginseng, Dong Quai Root, tang kuei, Radix Angelicae Sinensis, women's ginseng
Part of Used: Root
Specifications: 4:1, 5:1,10:1, 0.25% Ligustilide, 1% Ligustilide
Appearance: Brown fine powder
Application: Women's health, menopause health
Muira Puama Extract, water extract powder, NON-GMO, GLUTEN-FREE ingredients.
Offers Muira Puama Extract from the stem of Ptychopetalum olacoides shrubs which are Sustainably Wildcrafted in their native wild habitat in the Amazon region of Brazil.
Please reload
CNS090 Kidney Bean Extract 1% Phaseolin​
Kidney Bean Extract
Plant original: Phaseolus vulgaris
Part used: Seed
Specifications: 1% Phaseolin
Appearance: Light yellow fine powder
1 Piece: 1KG
Inquiry: sales@aclovernutrition.com
Fenugreek seed extract
Plant original: Trigonella Foenum Graecum L
Part used: Seed
Specifications: 50% Saponins
Appearance: Light yellow fine powder
1 Piece: 1KG
Inquiry: sales@aclovernutrition.com
Please leave your message to us
( Your Information is an important part of our business, and which belongs to business

confidential

.)