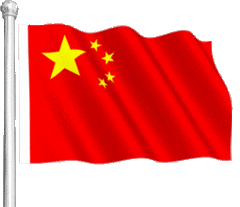 A Reliable Herbal Extract & Ingredients Supplier.
Dong Quan Extract
Dong Quai Extract is a extract powder from top-grade root ofAngelica sinensis plants which have been Traditionally Grown.
Dong quai, a common name for Angelica sinensis, is an herb that is indigenous to China. The root of the plant is used in many traditions as a remedy for a number of conditions and symptoms. Dong quai can be used in the treatment of menstrual cramps, premenstrual syndrome (PMS), and of symptoms of menopause.
Latin Name: Angelica Sinensis (Oliv.)Diels
Synonyms: Dong Quai, Dang Gui,Angelica Sinensis, angelica extract, angelica root , chinese angelica, female ginseng, Dong Quai Root, tang kuei, Radix Angelicae Sinensis, women's ginseng
Part of Used: Root
Specifications: 4:1, 5:1,10:1, 0.25% Ligustilide, 1% Ligustilide
Appearance: Brown fine powder
Application: Women's health, menopause health
Specification:
Benefits of Dong Quai (Angelica Sinensis) extract:
Dong Quai is a traditional Chinese herbal remedy that is growing more popular here in the Western world. Why it's gaining popularity has much to do with the tremendous benefits for both men and women. In fact, dong quai has been touted as a cure for infertility, hot flashes and maybe even cancer. The key benefits are summarized as below:
Improves Female Fertility

Boosts male fertility.

Balances estrogen levels.

Excellent blood tonic.

Benefits for women's health
Please leave your message to us
( Your Information is an important part of our business, and which belongs to business

confidential

.)