SupplySide West Trade Show Meeting Appointment
We are glad to invite your to meet with Meet with A Clover Nutrition Inc at SupplySide West Trade Show on Oct. 6th -7th in Las Vegas!
A Clover Nutrition Inc is a manufacturer of tea product, herbal extract, functional food. We would love to meet with you at the show and invite you to schedule an appointment to meet with us. Looking forward to set a 15 minute meeting with our best and brightest!
Why Schedule a Meeting?
With so much to see, do you ever wonder how to find a supplier can offer you high quality herbal extract and amazing service at a trade show? Let's make an appointment, you shall save your time and get the reliable supplier.
Talk With Decision Makers
Do you want real answers to your project. A Clover Nutrition Inc send Sales Director/Co-Founder meet with you at the show, so you can work directly with decision makers and get best support.
Get Complete Solution
If you need offer for an item, you shall get a quotation sheet and sample support.
If you need solution for an project, you shall get experienced recommend and a solution.
See What Is Trending on Chinese Market
A Clover Nutrition Inc located in herbal extract center of Xi'an, Shaanxi. We supplied to some of the top food companies in USA, Canada, German, Brazil, Spain, Australia. A Pleased Customer is our best Advertisement.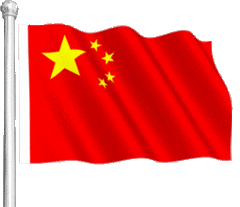 Looking forward to meet you at SupplySide Show on
OCTOBER 4-8 2016 • MANDALAY BAY • LAS VEGAS
Sales Support
Vanessa He
Customer Service:
Contact Person:Amanda Wang
E-mail: info@clovercn.com
Address: No. 43, 6th road Hi-tech, Hi-tech Zone, Xi'an, China
Phone: 0086-18691882462/0086-29-8187-5649