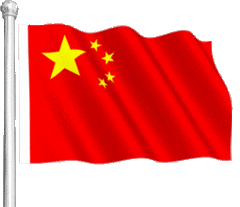 A Reliable Herbal Extract & Ingredients Supplier.
Promotion Item
Horny Goat Weed extract, Ie Epimedium Extract, Yin Yang Huo Extract, Which extract from Leaf, active specification as icariin 5-98% HPLC. Material source is only from Shaanxi & Gansu, China.
Horny Goat Extract, Icariin, used for men's healthy, Contact Clover Nutrition for more information on sourcing Icariin for your production. info@clovercn.com.
CNP003 Asataxanthin 2.0% HPLC
2.5% HPLC 3.0% HPLC
5.0% HPLC
Astaxanthin is a carotenoid from the terpenes class of phytochemicals which acts as a powerful antioxidant. Astaxanthin is naturally occurring in a variety of marine life and is generally considered to be a more powerful antioxidant than vitamin E.
Lutein & Zeaxanthin is extract from marigold flower(Origined in Shandong, China). Contact Clover Nutrition for sourcing Lutein/Zeaxanthine via info@clovercn.com for your products.
CNP008 Magnolia Bark Extract Honokiol 5-98% HPLC
Magnolol 5-98% HPLC
Magnolia Officinialis Bark Extract is an yellow brown powder to white powder which is extracted from Magnolia Bark. Active ingredients is Magnolo and Honikiol. Pin Yin Name is Hou Pu Extract.
Magnolia bark is a highly aromatic herbal material obtained from Magnolia officinalis of the Family Magnoliaceae. The Chinese name for the herb, houpu, refers to the thick (hou) bark that is the unadorned (pu) portion of the plant.
CNP009 Grape Seed Extract(GSE OPC 95%) OPC 95% UV
Grape Seed extract, ie GSE, is an Red brown powder to Purple powder which is extracted from Seed of Grape. Natural standardized Procyanidins extract made from selected grape seeds (Vitis Vinifera).
Grape seed extracts are extract from whole grape seeds that have a great concentration of vitamin E, flavonoids, linoleic acid and phenolic procyanidins (also known as OPC or oligomeric procyanidins).
Grapes and all of their components have been used for many centuries, not only in medicine but also as beauty treatments.
Please leave your message to us
( Your Information is an important part of our business,and

and which belongs to business confidential.

)